Redlands AAUW   
A message from the President of AAUW
2020 Nancy Yowell Scholarship application available now. Click here.
Dear Members of Redlands AAUW and Interested Readers: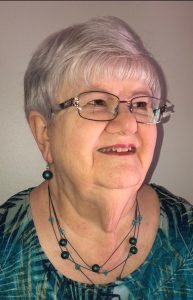 My name is Sue Wallace and I have the pleasure of serving as president of the Redlands branch of AAUW for the 2020-21 year.  This will be a challenging year for our organization and so many others.  Our interest groups and service projects, for the most part, are centered around close social activities and we will have to make adjustments to meet the guidelines for COVID-19 social distancing.  Our mission is to empower women to attain leadership roles both in the workplace and in their community.  Working together with other branches in California and throughout the nation our goal is to achieve gender equality in education, economic security, and leadership.  
Locally we have worked through our STEM projects to broaden the vision of our young female students to aspire to reach out into careers in science, technology, engineering, and mathematics.  At this point we may not be able to do this in our normal way of providing a day long seminar for 8th grade girls to hear the experiences of women leaders in those fields in an open social forum.  However, we will work together to provide that opportunity even if it is an online experience.  We will be adjusting our normal fundraising activities to raise funds to provide scholarship opportunities to students who plan on expanding their education beyond high school.  Our many interest groups which involve social, educational, and service opportunities for our members will be finding ways to alter their programs so that we can continue to social distance.  This will require changes but I know that our membership has many innovative ideas on how to make these adjustments.
March Updates
Activities and projects in our Redlands AAUW branch are continuing to move forward. The online STEM Conference for Redlands USD 8th grade girls is progressing nicely. A big thank you to Kathryn Brown and all those involved in this project. Heather Abushanab and I met with the leaders of the Zonta Club to discuss a new Lunafest project for this year. Because the Lunafest online program was successful in September, it was decided to continue with another online Lunafest program
this spring. Mark your calendars for April 24. Look for more information in our April Branches and Twigs. Tickets will be sold through Eventbrite again. Heather Abushanab has decided to step down as our coordinator although she is willing to advise the current group. I would like to have another volunteer from Redlands AAUW Branch to sit in with me on the Lunafest planning meetings. If you are willing to volunteer, please let me know.
By now you have received an email from me concerning the new online branch photo directory. There is also an article in this newsletter concerning the directory. The board is enthusiastic about this next step in our ability to communicate with each other. We certainly hope you will join with us by sending your photos to Priya Vedula, our Vice-President of Communications. Our branch membership has grown in size to the point where it is difficult to get to know everyone on a one-on-one basis. Having a photo directory will be very helpful in allowing us to keep in touch with all of our members.
The Nominating Committee has completed their task of finding members who are willing to serve in open positions for next year. You will find candidates for those offices listed in this newsletter. Voting will be taking place by email in April.
I am proudly wearing the pin that was given to me as a Named Gift Honoree and much appreciate the honor. What a wonderful surprise! Stay safe and see you at our next branch meeting in March.
If you are interested in joining AAUW, or have questions, please contact us at membership@aauw-redlands-ca.org pr follow us on our facebook page, AAUW Redlands.
Sue Wallace
President, AAUW Redlands branch
News
To register for our December 2020 branch meeting, click here!
Want to donate to Redlands AAUW without it costing you a penny! Use Amazon Smile, here's how!