Redlands AAUW   
A message from the President of AAUW
Dear Members of Redlands AAUW and Interested Readers: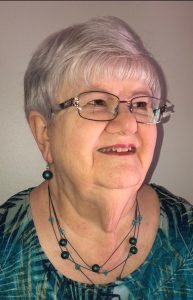 My name is Sue Wallace and I have the pleasure of serving as president of the Redlands branch of AAUW for the 2020-21 year.  This will be a challenging year for our organization and so many others.  Our interest groups and service projects, for the most part, are centered around close social activities and we will have to make adjustments to meet the guidelines for COVID-19 social distancing.  Our mission is to empower women to attain leadership roles both in the workplace and in their community.  Working together with other branches in California and throughout the nation our goal is to achieve gender equality in education, economic security, and leadership.  
Locally we have worked through our STEM projects to broaden the vision of our young female students to aspire to reach out into careers in science, technology, engineering, and mathematics.  At this point we may not be able to do this in our normal way of providing a day long seminar for 8th grade girls to hear the experiences of women leaders in those fields in an open social forum.  However, we will work together to provide that opportunity even if it is an online experience.  We will be adjusting our normal fundraising activities to raise funds to provide scholarship opportunities to students who plan on expanding their education beyond high school.  Our many interest groups which involve social, educational, and service opportunities for our members will be finding ways to alter their programs so that we can continue to social distance.  This will require changes but I know that our membership has many innovative ideas on how to make these adjustments.
January Updates
 First, I want to thank all the members who sent cards and emails wishing me a speedy recovery.  Your thoughtfulness means a lot to me.  I'm well on the road to recovery and once again will be hosting the January social meeting as well as the January Webinar.  Note–we did change the January meeting from Saturday to Tuesday, January 5, to accommodate our guest speaker.  Although we were unable to have a November board meeting, we did meet in December.  We had a chance to review our successes in fundraising at Lunafest, Footlighters, and Toni Momberger's Halloween Spookfest.  All three fundraising activities were very successful despite COVID 19.  Because we are not having our monthly meetings at the Casa Loma room, we have decided to be more flexible on which day of the month to hold them.  This is to accommodate our guest speakers.  There may be some changes from the dates in your directory, but we will keep you informed through Branches and Twigs.  At this point we plan on continuing our missions for Tech Trek and Speech Trek although both will be virtual programs.  The Committee for the Stem Conference is working hard on developing a virtual experience for the 8th grade girls this year.  They are progressing nicely for the youth include job training, opportunities for continuing education, medical and counseling services, and housing for young men and women. All services are free to these young people.
Heidi's tremendous contributions to serving these youths has not gone unnoticed. She has received numerous local and state awards over the past 10 years. She was awarded Town and Gown's Woman of Distinction (2011), City of Redlands Hero Award (2015), Woman of the Year State of California 40th District (2016), and numerous other honors for the service she has provided the youth. She is most proud of the award given to The YouthHope Foundation this past September as the California Non-profit of the Year.
Heidi will share with us her journey and the positive impact YouthHope has had on the lives of over 4,000 youth that have been served over the past 10+years. Additionally, she will discuss how they have adapted to serve and provide for the youth during the pandemic. For more information about YouthHope you can go to youthhope.org
If you are interested in joining AAUW, or have questions, please contact us at membership@aauw-redlands-ca.org pr follow us on our facebook page, AAUW Redlands.
Sue Wallace
President, AAUW Redlands branch
News
2020 Nancy Yowell Scholarship application available now. Chick here.
To register for our December 2020 branch meeting, click here!
Want to donate to Redlands AAUW without it costing you a penny! Use Amazon Smile, here's how!