Redlands AAUW   
A message from the President of AAUW
2021-2022 Membership Forms are available now. Click here.
Dear Members of Redlands AAUW and Interested Readers: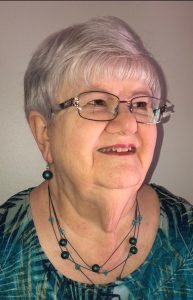 My name is Sue Wallace and I have the pleasure of serving as president of the Redlands branch of AAUW for the 2020-21 year.  This will be a challenging year for our organization and so many others.  Our interest groups and service projects, for the most part, are centered around close social activities and we will have to make adjustments to meet the guidelines for COVID-19 social distancing.  Our mission is to empower women to attain leadership roles both in the workplace and in their community.  Working together with other branches in California and throughout the nation our goal is to achieve gender equality in education, economic security, and leadership.  
Locally we have worked through our STEM projects to broaden the vision of our young female students to aspire to reach out into careers in science, technology, engineering, and mathematics.  At this point we may not be able to do this in our normal way of providing a day long seminar for 8th grade girls to hear the experiences of women leaders in those fields in an open social forum.  However, we will work together to provide that opportunity even if it is an online experience.  We will be adjusting our normal fundraising activities to raise funds to provide scholarship opportunities to students who plan on expanding their education beyond high school.  Our many interest groups which involve social, educational, and service opportunities for our members will be finding ways to alter their programs so that we can continue to social distance.  This will require changes but I know that our membership has many innovative ideas on how to make these adjustments.
April Updates
March was not only Women's History Month but also celebrated International Women's Day on March 8. This year the celebration focused on the theme of #ChoosetoChallenge, which calls on all of us to think about how we can better promote gender equality and celebrate women's achievements. Thanks to Sheron Bealer we have posted on our Facebook page a short video, highlighting women throughout the world expressing their "choose to challenge" call. I urge our members to take a look at that video and make their own "choose to challenge" pledge. If you would like, please post your challenge in the comment section below the video. We have applied to the California AAUW to receive recognition for the work our branch has done over the years on our STEM Conference. Let's hope the state committee recognizes the important work we have done. A big "Thank You" goes to Kathryn Brown who completed the application for us and the work she and her committee have done this year in bringing the STEM Conference to 8th grade girls despite the restrictions of the pandemic.
Elections for next year's slate of officers is coming up. The list of nominees has been provided in the newsletter, and you will be receiving a ballot by email or mail in April. Please take the time to cast your vote. The budget for 2021-22 was approved by the board and is published in the newsletter. A ballot to approve/disapprove the budget will be sent to everyone in May. A Strategic Planning Committee, chaired by Marie Mitchell, will begin meeting in March to develop a new Strategic Plan for our branch. Please review the current plan on our website under "member resources." If you have any suggestions for the committee, please forward them to Marie Mitchell, Erica Wilson, or me. I hope most of us are in the process of receiving our Covid 19 vaccinations. With that in mind, we are hopeful that starting next fall we will be able to resume branch meetings in person. In the meantime, stay safe and healthy, and I hope to see you on our Zoom meetings.
If you are interested in joining AAUW, or have questions, please contact us at membership@aauw-redlands-ca.org pr follow us on our facebook page, AAUW Redlands.
Sue Wallace
President, AAUW Redlands branch
News
To register for our December 2020 branch meeting, click here!
Want to donate to Redlands AAUW without it costing you a penny! Use Amazon Smile, here's how!