Redlands AAUW   
A message from the President of AAUW
2021-2022 Membership Forms are available now. Click here.
Dear Members of Redlands AAUW and Interested Readers: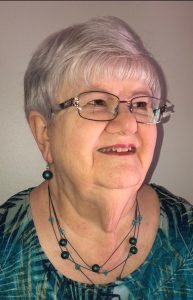 My name is Sue Wallace and I have the pleasure of serving as president of the Redlands branch of AAUW for the 2020-21 year.  This will be a challenging year for our organization and so many others.  Our interest groups and service projects, for the most part, are centered around close social activities and we will have to make adjustments to meet the guidelines for COVID-19 social distancing.  Our mission is to empower women to attain leadership roles both in the workplace and in their community.  Working together with other branches in California and throughout the nation our goal is to achieve gender equality in education, economic security, and leadership.  
Locally we have worked through our STEM projects to broaden the vision of our young female students to aspire to reach out into careers in science, technology, engineering, and mathematics.  At this point we may not be able to do this in our normal way of providing a day long seminar for 8th grade girls to hear the experiences of women leaders in those fields in an open social forum.  However, we will work together to provide that opportunity even if it is an online experience.  We will be adjusting our normal fundraising activities to raise funds to provide scholarship opportunities to students who plan on expanding their education beyond high school.  Our many interest groups which involve social, educational, and service opportunities for our members will be finding ways to alter their programs so that we can continue to social distance.  This will require changes but I know that our membership has many innovative ideas on how to make these adjustments.
May Updates
The 2020-2021 year for Redlands Branch of AAUW is beginning to wind down. We still have two more branch meetings to organize and attend. Hopefully, next year starting in September we will be able to meet together in person. We have already signed a contract with the University of Redlands, but that is a decision that will be left up to the University and our incoming officers and board. I have just a few reminders for everyone.
First: Make sure you vote in both the AAUW National and AAUW CA elections as well as on the AAUW Redlands Branch 2021-2022 budget.
Second: Toni Momberger has graciously agreed to host a discussion group about the Lunafest films on May 1 from 10:00 a.m. to noon: https://us02web.zoom.us/j/81293280638
Third: Priya Vedula, our Communications Vice-President, has launched our photo directory on our webpage. If you have not sent her a photo of yourself, please do so. A flyer is attached to the newsletter with the instructions to our members on how to access the online directory including a password.
Fourth: The board has approved a new interest reading group on Racial Justice. The group has been meeting most of this year as an adjunct to the Reading the Rainbow interest group. Now, however, they will be a separate interest group available to members. If you want more information, contact Erica Wilson.
Fifth: The board has also approved a revised Strategic Plan for the Redlands Branch AAUW. It will be posted soon on the website (https://redlands-ca.aauw.net) under Member Resources.
Finally, despite the restrictions we have faced this year because of the pandemic, I feel we have worked really hard to keep our organization active. That would not have been possible without the cooperation of everyone in the AAUW Redlands Branch. Thank you!
If you are interested in joining AAUW, or have questions, please contact us at membership@aauw-redlands-ca.org pr follow us on our facebook page, AAUW Redlands.
Sue Wallace
President, AAUW Redlands branch
News
To register for our December 2020 branch meeting, click here!
Want to donate to Redlands AAUW without it costing you a penny! Use Amazon Smile, here's how!