Redlands AAUW   
A message from the President of AAUW
2021-2022 Membership Forms are available now. Click here.
Hi Dear AAUW Friends, I want to thank Sue Wallace for the wonderful job she did in organizing the branch meeting last Tuesday; "Celebrating Our Own" was a terrific idea. The feedback that I've gotten is that everyone was amazed and impressed by what the Redlands AAUW Branch accomplished over the Pandemic year.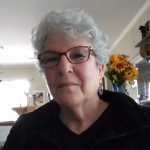 We all learned to use Zoom and to master technology that we didn't believe we could. We came up with new ways to create a distant STEM Conference and Tech Trek, to interact about Racial Justice issues when we felt that Covid prevented us from expressing our support for Black Lives Matter by marching, to discuss Great Decisions (Foreign Policy Challenges) on our computers, to continue Reading together on Zoom, to Think, Therefore we Were on Zoom, to view Lunafest films on line, to watch dancers socially distanced in a parking lot, to continue fundraising (a Halloween, spooky guided tour of Redlands and selling AAUW milestone pins) all on line, to choose recipients and present scholarships remotely, to hold Zoom Board and Webinar Branch meetings…and more that I'm forgetting. We now have a chance to continue our progress live and in person or a combination of live and using the technology we have mastered. WE ARE AN EXTRAORDINARY GANG OF GIRLS!!
Keep it up
Erica
President, AAUW Redlands branch
News
If you are interested in joining AAUW, or have questions, please contact us at membership@aauw-redlands-ca.org pr follow us on our facebook page, AAUW Redlands.
Want to donate to Redlands AAUW without it costing you a penny! Use Amazon Smile, here's how!