Our STEM Mission
AAUW Redlands branch fulfills the AAUW mission of advancing equity for women and girls in our local area through our well regarded STEM initiatives.  The branch puts on two STEM Conferences for 8th grade girls, one at Mount San Jacinto College and one at the University of Redlands. Our speakers relate the need for math and science in their particular career field and encourage the girls to continue their math and science studies in high school in order to allow for a wide range of possibilities in their futures. The branch also sends selected 7th grade girls to a week long summer STEM experience at an area university called Tech Trek.  In 2019, we plan to send four girls to Tech Trek UC San Diego and four girls to TechTrek Whittier.  Currently Tech Trek scholarships are awarded to girls from Banning/Beaumont only, but we are hopeful that with additional funding, we can expand those offerings to girls in the Redlands/Yucaipa area soon.  The 2018-2019 program year marks our 25th conference at University of Redlands and 25 years of AAUW Redlands Branch involvement in bringing STEM opportunities to our local communities. We have a lot to celebrate!  Consider making a donation to the branch in honor of this 25th  anniversary.
2019 Conference Schedule
January 8, 2019 – Pass Area Conference at Mount San Jacinto College
This conference hosts 300 8th grade girls from the Banning and Beaumont Unified School Districts.
March 5, 2019 – Redlands Area Conference at University of Redlands
This conference hosts 600 8th grade girls from the Redlands and Yucaipa Unified School Districts.
Want to Help?
AAUW Redlands Branch STEM
PO Box 11883
Redlands, CA 92423
Donations over $100 are acknowledged in our conference programs and on our website. Scroll down to see a list of donations to our most recent conferences.
2019 STEM CONFERENCE SPONSORS
The Redlands Branch of AAUW express its deepest appreciation to all of the corporate and individual sponsors whose financial support make these events possible each year!
Conference Sponsor $2500 or more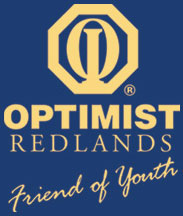 Estate of Grace Martin
Wells Fargo
Conference Partner $1000 – $2499
Laura May Stewart Foundation
Robert Diessnack
Benefactors $500 – $999 
    Soroptimist of Banning/Beaumont
Yucaipa Rotary Club

California Retired Teachers Association, San Gorgonio Pass Division
Heather and Dan Abushanab
Susan Bentley
Victoria Norberg

Patrons $300 – $499
Pass Patchers Quilt Guild
Kathryn Brown
Louise Schumann
Marilyn Shankar
Friends $100 – $299

Esri
Kiwanis Club of Yucaipa
State Farm Insurance, Randolph Roman
San Gorgonio Pass Rotary Club
Patty Ahearn
Darwin and Sharron Beck
Ellen and Don Berry
Seena Boby, DDS
Clint Brown
John Calkins
Thomas Dodson
Susan Willis
Dawn Wright